Replacement wardrobe doors and fitted 'wardrobe makeovers' bring you an affordable way to create an attractive new look for your bedroom.
If you have an existing wardrobe that is still perfectly serviceable, there's no need to pay for a brand new wardrobe.  I can bring you made to measure replacement doors for your wardrobe at a fraction of the price of a new wardrobe installation.
Timber, wood-effect or solid colours can be supplied and fitted to suit and will be sized to match your existing furniture exactly.  I offer a great choice of colours and finishes as I can replace your old wardrobe doors with made to measure vinyl or gloss finishes, matt painted, glass and metal.
Opening wardrobe doors can be supplied in any size as they are made to measure.  There is a wide variety of styles and colours to choose from. The doors are available in two finishes vinyl and gloss.
As many people are happy with their existing layout this service is a cost effective option of transforming your wardrobes giving you a crisp new look.
New handles and hinges can also be supplied with a wide range to choose from.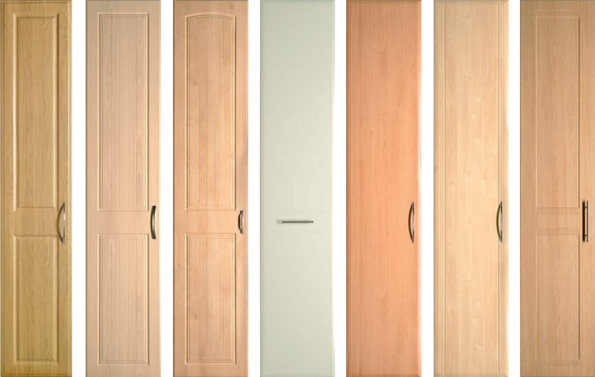 "I learned about Peter through looking online and finding his website which I found very helpful. After contacting peter and emailing wardrobe door sizes as I had decided on a makeover things went very smoothly. He called to take exact measurements and gave me lots of ideas for a fresh new look.
He wasn't at all pushy and even took time asking me about where I would like things like the handles positioned on the doors because of the pattern I had chose. He was polite and friendly came on time did a full days work and didn't leave until he was happy with the look and fitting.
I left him in the house on his own and felt happy to do so allowing me to get on with my own day . I liked him he's a genuine person and I also liked the fact that his sole job is fitting wardrobes and not a jack of all trades.
I would highly recommend Peter and I would definitely use him again in the future. I'm really pleased with my makeover thank you :)"
Elaine B, Solihull
Replacement Sliding Doors
If you have had enough of your tired old sliding doors either not running properly or the doors coming off the track, but are still happy with your interior – call me today and I can visit you at home to discuss replacing your sliding doors including top and bottom track.  These are available in a choice of finishes.  Your new doors can be made to your own style requirements as there are many colours and finishes to choose from.
The new doors run extremely smooth due to running mechanism you will find them effortless to open and close.
"Bedroom transformed quickly and expertly by putting sliding doors in front of old cupboard interior.
Very good quality and very skilled installation. Excellent value for money"
Kate Crocker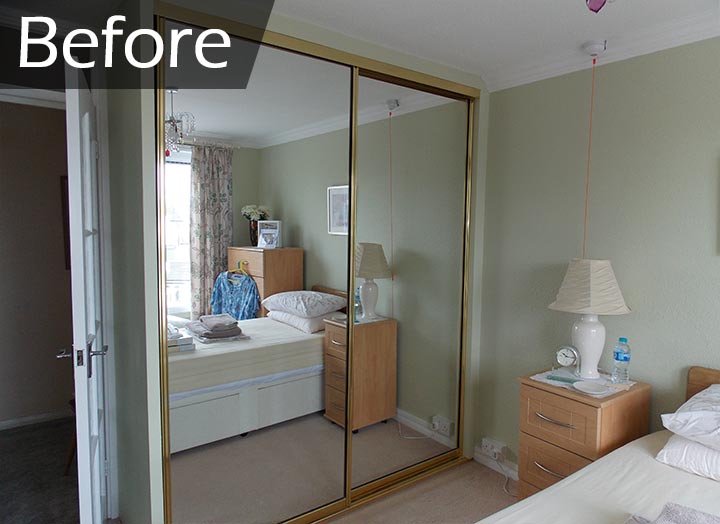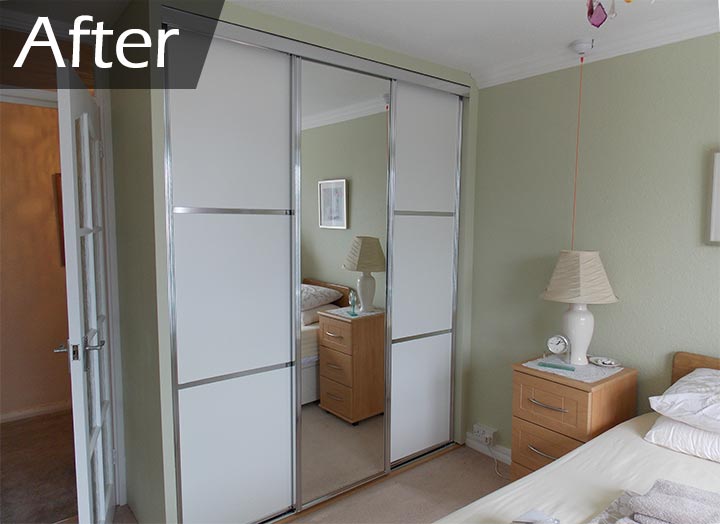 I can provide full length mirrored fitted wardrobe doors with all the 'dressing room' convenience, without taking up valuable space in your room.  Bespoke  matching furniture can be provided if required.
Replacement Wardrobe Door Colours & Styles
For more information on replacement wardrobe doors please call me on 0121 353 3563 or 07970 838 023.
You can also contact me using the form below.
Get in touch with Peter Lee Hall Fitted Bedrooms today for more information or to arrange a visit.